KFPO is a Fox-owned-and-operated station serving Portland, OR. Broadcasting on Channel 10, KFPO is owned and operated by Fox Television Stations. Launching under their original call letter KCPO, KFPO was an independent station when they launch in 2000, and was the very first station owned and operated by Capital Cities after Frank Smith, Jr., restarted CapCities after ABC was bought out by Disney. KCPO became a FOX affiliate shortly after WORE dropped their FOX affiliation on Sept. 1, 2015, and KCPO changed their call letters to KFPO. In addition to running FOX's lineup, KFPO also airs syndicated programming, including Un, dos, tres... responda outra vez, Supermarket Sweep, Match Game, and Divorce Court. KFPO also operates 2 subchannels, 6.2, which is affiliated with This TV, and 6.3, which is affiliated with SportsChannel (Hyper).
KFPO Channel 10, Portland, OR
Location
Portland, OR
Branding

FOX 10 Portland (Primary)

FOX 10 News (Newscast)

Slogan
We are... FOX 10 
Channel

Analog: 10

DIgital: 20

Subchannels

10.1: FOX

10.2: This TV

10.3: SportsChannel

Affiliation
Fox (O&O)
First Air Date
January 3, 2000
Former Call letters
KCPO (2000-15)
Former affiliation
Independent (2000-15)
Owner
Fox Television Stations
History
Shortly after being bought out by Disney and having the original Capital Cities Communications dissolved in 1996, Frank Smith, Jr., whose father was one of the founders for the original Capital Cities Communications, decided that he wanted to restart Capital Cities Communications, and the very first station he decided to launch was in Portland, OR. On January 3, 2000, KCPO (not to be confused with KCPO-LP in Sioux Falls, South Dakota) was launched and was an independent. Since they were an independent, they were able to broadcast all games for the Portland Trail Blazers (NBA, produced by FOX Sports Northwest), the Portland Timbers (MLS), and the Portland Winterhawks (AHL). For a while, KCPO and the other independent station at the time (KKAR) were having a rivalry for the best independent station in the Northwest. The rivalry ended in 2012 with KKAR becoming a Prime affiliate.
Fox Affiliation
A report claimed that CBS Corporation bought the former Fox affiliate WORE for more than $1.15 billion on August 26, 2015. Tribune signed an agreement with CBS to replace WORE's Fox affilation with a CBS independent station. Being the only independent station in Portland, FOX decided to affiliate themselves with KCPO. To get ready for the move, KCPO agreed to change their call letters to KFPO (FOX in Portland, Oregon). So at Aug. 31, KCPO signed off for the last time, and on Sept. 1, KFPO signed on and became the new FOX affiliate.
Newscast
KCPO launched their prime time newscast in 2004. And from the go, KCPO and WORE were going head-to-head, with WORE pulling ahead since 2010. Starting on Labor Day, KFPO will launch a morning newscast and a midday newscast. 
Past logos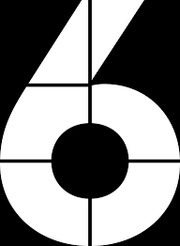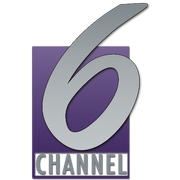 Community content is available under
CC-BY-SA
unless otherwise noted.